What is your website and online marketing campaign missing that will save you time and make you more money? Click here to find out
I started commercial fishing my junior year of high school. In the summer of 1985 I got a job working on a charter boat out of Sesuit Harbor in Dennis, MA. That summer I harpooned my first giant bluefin tuna, a 450 pounder below.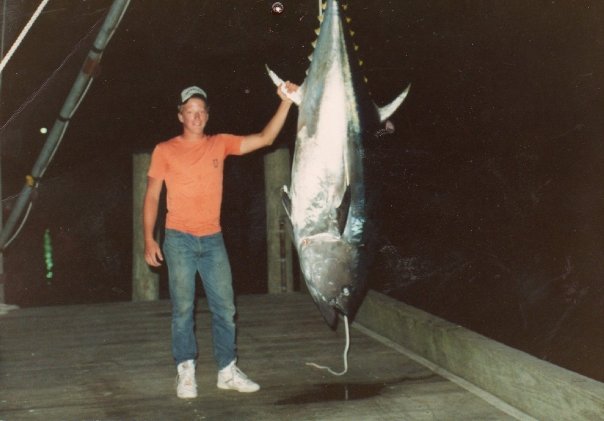 I went to college that fall and couldn't shake the fishing from my mind. As it worked out that was my first and final year of college (until I went back to school in 1999).
The following summer, with the help of a close friend I got a spot driving a bluefin tuna harpoon boat.
I worked on that boat for 7 years. We went harpooning in the summer and longlining for cod and haddock in the winter.
I got my own boat, a 44' Novi gillnetter in 1992.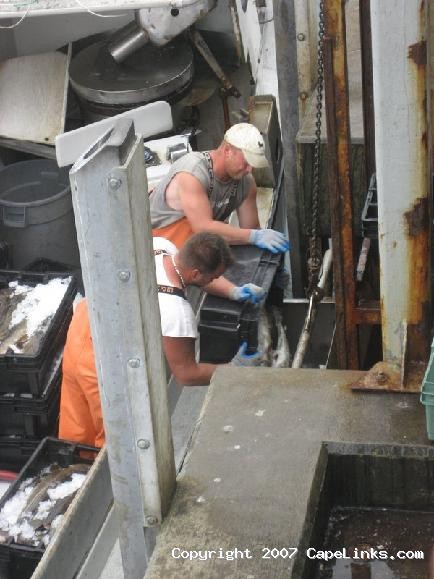 I stayed fishing until the winter of 1999 when I went back to school to become a Certified Webmaster. In 2001 I sold my fishing boat and went to work on the internet full time.
I returned to fishing part time in 2007 and have been longlining and gillnetting for groundfish, harpoon and rod and reel for bluefin tuna. (Like Wicked Tuna only better.)
Here's a video of me gutting codfish off Chatham 2009. (gillnet)
50 pound halibut Fall 2010. (longline)
Bluefin tuna Summer 2011. (harpoon)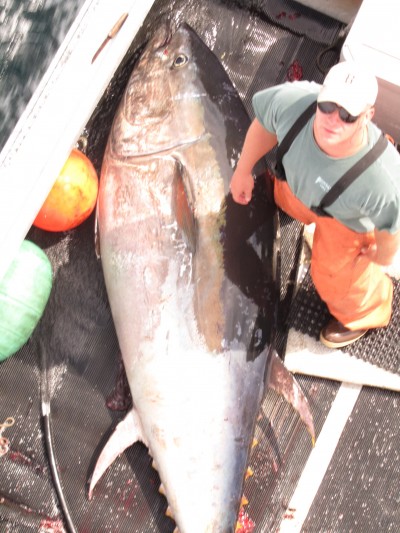 Bluefin Tuna Summer 2013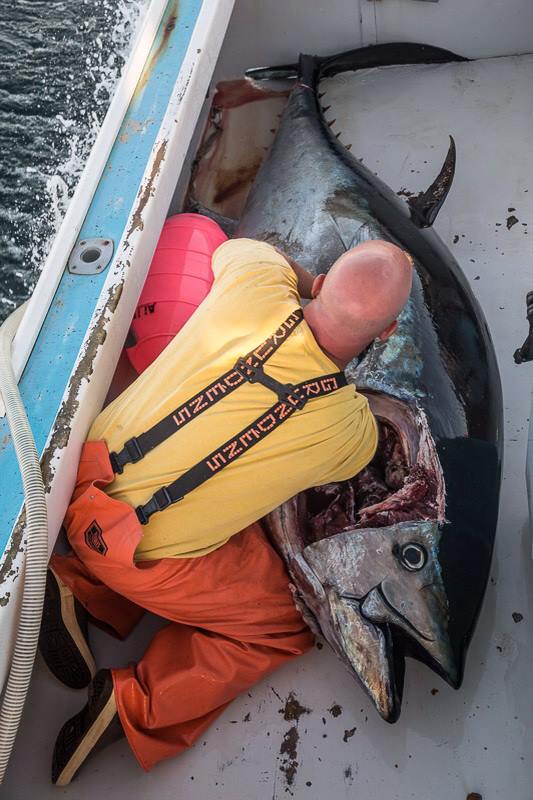 Halibut Longline Winter 2014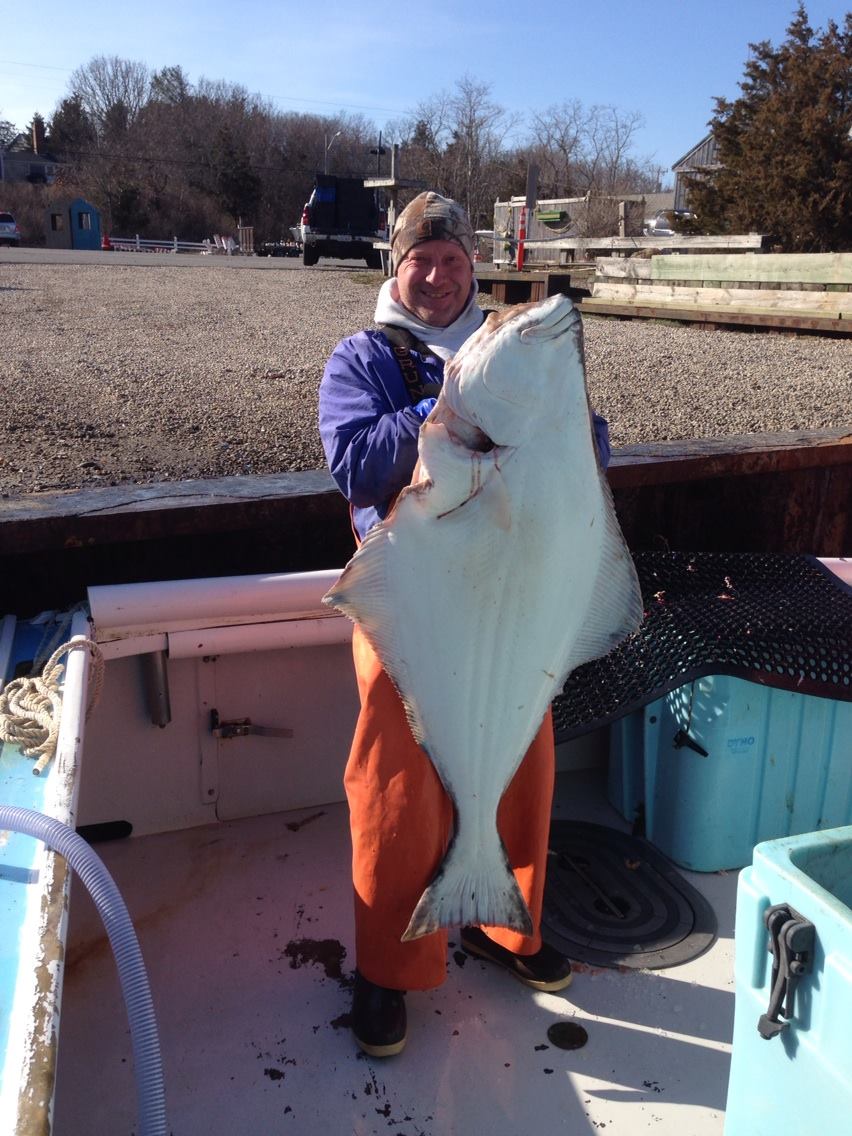 Related Reading
If you need help with your website, online advertising, social media or any other online issue you should call me right now at 508 364-2005 or send me an email.
Home
»
About
» Commercial Fishing
---