What is your website and online marketing campaign missing that will save you time and make you more money? Click here to find out
CapeLinks has been providing professional webmaster services to both business and personal clients since 2000.
It doesn't matter whether its a domain name or website problem, website troubleshooting, website updates, marketing issues, online reputation management matters, personal privacy concerns, social network issues or any internet related problem, If you have an online issue, I can help.
Online Problem Solving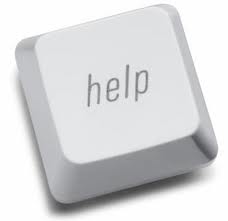 Website Troubleshooting & Forensics
Website Updates & Maintenance
Website Efficiency & Automation
Social Media Campaign Efficiency & Automation
Customer Lead Generation
Customer Service, Email & Lead Funneling
Hosting Transfers & Server Moves
Domain Name & Web Hosting Issues
Ecommerce & Shopping Cart Software
Email Account & Social Network Security
Personal Online Privacy, Safety & Security
Advertising & Internet Marketing Strategy
Facebook Business & Fan Pages
Social Media Strategy
Online Marketing & Website Promotion
Web Analytics & Tracking
Fraud, Phishing & Spam Prevention
Online Investigation & Research
All Online Issues
Call Darren at (508) 364-2005 or contact me below for a confidential analysis of your online issues.
How can I help you?
Home
» Professional Webmaster Services
---